Platelet Rich Plasma Therapy
Today, PRP therapy has come out as a promising procedure. It is gaining massive popularity for its positive effects on facial rejuvenation and treating injuries and inflammation. The platelet-rich plasma therapy is an all-natural approach to deliver growth factors onto the problem areas and accelerate healing.
PRP treatment shows exemplary results without any discomfort. It amplifies the body's natural ability to regenerate healthy tissues and establish normal functioning. The complications of plasma therapy are virtually non-existent.
Keep reading to know more about the safety and effectiveness of the PRP procedure.
PRP Therapy – A Quick Overview
PRP therapy is a non-invasive, painless, and swiftly developing innovation in pain management practices and aesthetics. It is safe, effective and can be used with other lines of treatments or independently. The procedure is gaining traction worldwide, and for all good reasons.
Basically, the PRP procedure utilizes platelet-rich plasma from a patient's own blood containing a good concentration of high-performing platelets. These platelets contain growth factors that lead to healing in numerous health conditions.
The therapy is virtually pain-free; however, the intensity of the pain depends on the site being treated. For example, you might experience some discomfort when the PRP shot is administered into the joints. But, you practically feel nothing in anti-aging treatments.
Remember, PRP isn't like a steroid injection that shows results right away. It is time-taking and encourages long-term healing.
Usually, you will see results in 2-4 weeks, depending on your condition. However, severe problems such as injuries or chronic pains might need over a month to show recovery.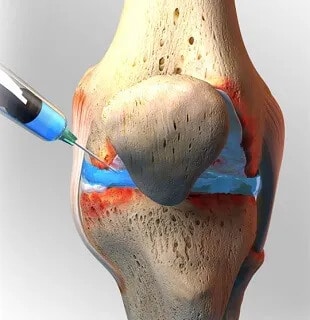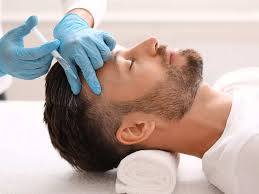 Who It Serves?
PRP is an excellent alternative to invasive procedures or when no other medicine or treatment works. It is most helpful for patients who see no relief with primary care and other therapies. PRP isn't recommended as a primary treatment.
Visit your nearest PRP therapy doctor to understand if you make a suitable match for the treatment.
PRP therapy is a breakthrough procedure to help achieve complete rejuvenation. However, PRP injections are mostly used to treat the following:
Inflammation
Hair loss
Skin issues
Knee pain
Shoulder pain
Back pain
Muscle problems
Sports injuries
The entire treatment takes only about an hour. So, you shall be able to get back to your routine right after your PRP shot.
What Does An Appointment Entail?
The PRP treatment is relatively quick and safe. When you schedule a consultation, a doctor explains your options. Once you agree, the treatment begins.
The doctor collects your blood sample and gives it a soft spin in an FDA-approved centrifuge that isolates the platelets. These are high-concentration platelets separated from the other compounds present in your blood.
After centrifugation, the practitioner carefully administers PRP injections to the impacted site under sterile conditions and helps restore the damage. It takes an hour or less from start to finish. You may be advised on the aftercare and sent back home with a follow-up treatment plan.
Also, you might require two to three sessions every 4 to 6 weeks. Apart from that, maintenance treatments take place every six months or so.
Schedule a Consultation Today
If you want to end the debilitating condition impacting your quality of life, give PRP therapy a try. Please schedule a consultation today, and talk to our skilled and board-certified Southlake physicians. We shall be able to help you feel your best once again.
Contact 
North Texas Pain Institute

Today

Please fill out the form below to be contacted by our compassionate team of experts who are more than happy to talk you through the process of becoming a patient.

You can also reach us at (214) 915-2619.